About Us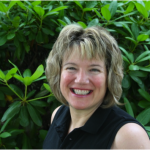 Lorrie Slonchka is Owner and Professional Organizer of Organized Divinely, serving the Greater Pittsburgh area, as well as parts of Beaver, Butler, and Washington Counties.
Her passion is to not only organize spaces for clients, but also to see the change in people's lives as a result of this process.
She holds a Bachelor of Science Degree in Business Administration from Robert Morris College.  Her previous profession, as Manager of Materials and Planning for a specialty steel company for many years, has given her the experience and skills necessary to multi task, as well as determine and implement a plan of action to achieve your goals.  She has been organizing homes for 10+ years for family and friends.
Organized Divinely specializes in residential de-cluttering and organization from the basement to the attic, unpacking and setting up homes after a move, preparing and staging homes prior to a sale, as well as baby boomer and elder downsizing.
Organized Divinely is a member of National Association of Professional Organizers (NAPO), as well as Faithful Organizers, and is fully bonded and insured.
Lorrie is available for free speaking engagements at your next group meeting to pass along some of her favorite tips on organizing.